Say goodbye to headaches with InDesign and Publisher.
We're making generators to automate the difficult parts of creating church materials, so that you can focus on the content.
Completely free.
Discover a delightful new way to create your church bulletin each week.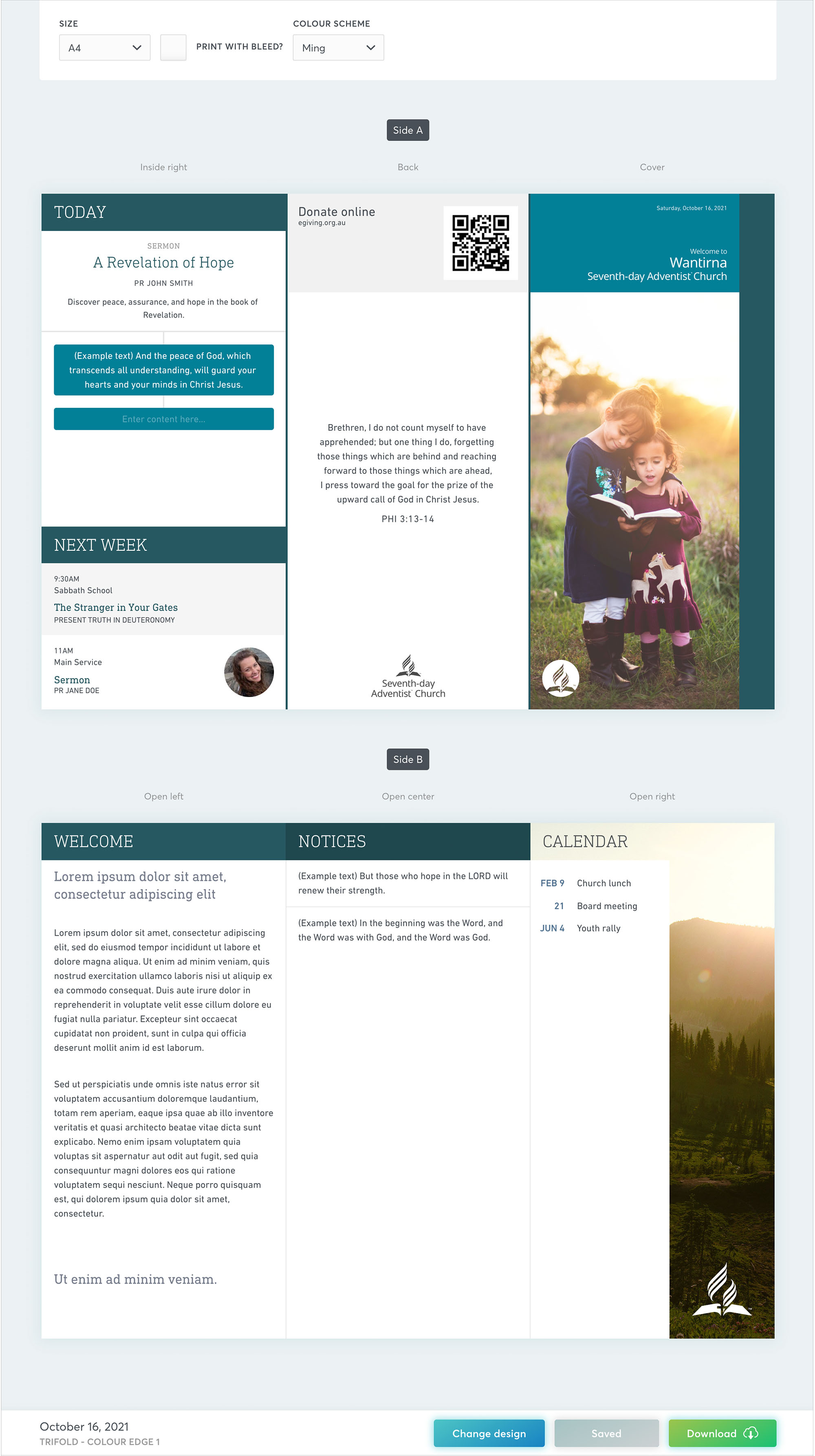 Edit text directly on the page
Choose from a variety of designs
Multiple designs to choose from.
With more added over time, choose a design that best fits your style and your content, then choose from a list of colour schemes from the official Adventist Identity guidelines.
Our designs feature different folding styles, including a special one we call the Sabbath Column Flap, where 1/7th of the open page folds over the front cover.
Printing options.
Choose between A4 and US Letter paper sizes, and save with or without a bleed.
Automatic content.
In supporting designs, the week's Sabbath School will be shown automatically, along with the sunset time.
Your church's details, including name and address, will be added for you, and each new bulletin you create will be based off the last one - so you don't have to re-enter recurring info each week.
Start using the bulletin generator today.
Completely free.